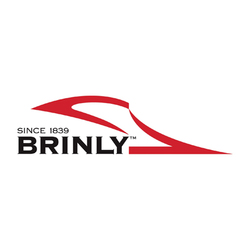 Press Operators
Sorry, this job has expired.
Jeffersonville, IN
Brinly-Hardy Company, Jeffersonville, IN
Open and looking for Talent!
Abierto y Buscando Talento!
Now Hiring Press Operators!
Full-Time, Part-Time - 1st Shift.
$15.00/hour minimum to start. Increase after 90 Days!
Pay for Skills Program - potential of $21.50/hour+ after completion of program.
Positions are available within our manufacturing group. We can teach you to become a press operator with high earnings potential. As you learn we pay you more!
Benefits:
Medical, Dental, Vision, Paid vacation, PTO, Paid holidays, Life Insurance, Disability Insurance, Retirement plan, Profit sharing.
• Benefits after 60 days
• PTO after 60 days
• Performance, Attendance Bonus'
Looking for a great opportunity - Check out Brinly-Hardy Co!
Apply online, e-mail your resume, call and leave a message or text us for more information - See apply buttons.
No in-person applications at this time due to Covid restrictions.
Hablamos Español
EEOC
High school diploma or equivalent


Machine operator experience great, but we will train!


• Ability to read and follow written work instructions
• Detail-oriented
• Great math skills
• Excellent measuring skills
• Excellent safety record
• Excellent attendance record
• Able to lift up to 50 lbs.



Within a Lean organization, the Press Operator is responsible for
accurately fabricating parts from steel utilizing a variety of fabrication machines, to fabricate parts that are used in lawn & garden products made by Brinly-Hardy Co.

The position maintains the highest manufacturing safety and quality standards while achieving designated production rates.
The Press Operator works with machine Set-Up Operators to ensure that all jobs are set up correctly, within all safety and quality guidelines.

Operates a variety of steel fabrication machinery, including Break Presses, Punch Presses, Benders & Swedgers, Cut Off/Axle Machines, Grinders, Drills, and Lasers safely, efficiently, in production of the highest quality parts.

Always seeks and communicates continuous improvement within the position and within the department.


83231555