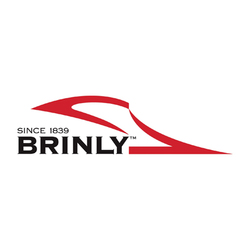 Assembly/Pack - Light Industrial
Sorry, this job has expired.
Jeffersonville, IN
Brinly-Hardy Company, Jeffersonville, IN

Open and Looking for Talent!
Abierto y Buscando Talento!

Assembly/Packing Light Industry

New Rates & Bonus!
Full-time, Part-time
1st Shift

New Rates!
$14.00/hour minimum to start
Increase after 90 Days!
$1200 Bonus Potential!

Benefits:
• Medical, Dental, Vision, Paid vacation, PTO, Paid holidays, Life Insurance, Disability Insurance, Retirement plan, Profit sharing.
• Benefits after 60 days
• PTO after 60 days
• Performance, Attendance Bonus'

These Assembly and Packing positions are available within our manufacturing group. We can teach you everything you need to know to be successful - All you need is the desire to learn!

Looking for a great opportunity - Check Brinly out!

Apply online, e-mail your resume, call and leave message or text us for more information - See apply buttons for contact info.

No in-person applications at this time.

Hablamos Espanol
EEOC
High school diploma or equivalent
Ability to read and follow written work instructions.
Detail oriented.
Excellent safety record.
Excellent attenance record.
Able to lift up to 50 lbs.
18972