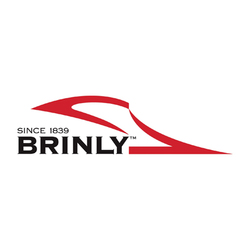 Brinly-Hardy Company
Accounting Clerk
Sorry, this job has expired.
Jeffersonville, IN
Brinly-Hardy Company, Jeffersonville, IN is seeking Part-time Accounting Clerk!
Non-Remote position.
$20.00/hour to start, based on experience.
Job Description
The Accounting Clerk assists in basic bookkeeping (A/P & A/R) and clerical duties within the business office. The Accounting Clerk works within established accounting procedures of the Company.
Education Requirements
AA/AS or BS in business or accounting. Education requirement may be substituted by HS Degree or equivalent with 7 yrs. accounting/business office experience.
Experience Requirements
•     Must have minimum 2 years' experience in a business office or accounting office.
•     Experience using computerized accounting software, preferred
•     Good Microsoft Office Skills, with Excel skills at "Intermediate" level
Responsibilities
1. Organize invoices and requisitions for payment approval
2. Sort/match checks and supporting documentation
3. Maintain AP and AR filing
4. Organize account statements, bills, and invoices
5. Occasionally, makes accounts receivable calls to customers
6. Assist maintaining accurate records
7. Assist in researching internal and external customers/vendors inquiries in a timely manner
Work Hours
Part-time, 15-25 hrs./week, Mondays are required, but some flexibility with days/hours available. Brinly-Hardy Co. operating hours: M-F, 7:30/8a – 4:30/5p.
Apply online, e-mail your resume, call and leave message or text us for more information - See apply buttons
EOE/M/F/Vet/D
kk3ohqvzzj2l
141843199