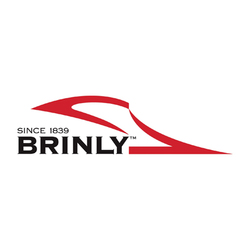 Brinly-Hardy Company
Accounting Clerk, Part-Time
Sorry, this job has expired.
Jeffersonville, IN
Part-Time Accounting Clerk
On-site position
$20.00/hour
Part-time Days with some flexibility days/times Monday-Friday, between the hours 7:30am-5pm (Mondays' required).
Brinly-Hardy Co., "Since 1839-Making Things Better"
For our customers and our team members!  
Family run, locally operated, with a tradition of designing and manufacturing quality lawn & garden equipment. Our family of brands include: Brinly and Spyker.
Job Summary
The Accounting Clerk assists in basic bookkeeping and clerical duties within the business office.
The Accounting Clerk works within established accounting procedures of the Company.
Essential Job Duties
1. Organize invoices and requisitions for payment approval
2. Sort/match checks and supporting documentation
3. Maintains AP and AR filing
4. Organize account statements, bills, and invoices
5. Makes accounts receivable calls to customers
6. Assists in maintaining accurate records on all customer accounts
7. Assist in researching internal and external customers/vendors inquiries in a timely manner
Core Physical Requirements: sitting (frequent); standing (moderate); walking (moderate); reaching/pulling (moderate); climbing stairs (moderate); using fingers/hands to operate computer keyboard (frequent); lifting requirement: 40 lbs. without assistance. Environmental Requirements:Office (primary 100%) – climate controlled.
Education
AA/AS or BS in business or accounting. Education requirement may be substituted by HS Degree or equivalent with 5 yrs. accounting/business office experience.
Work Experience
• Must have minimum 2 years experience in a business office or accounting office. This may be substituted with relevant education and experience.
• Experience using computerized accounting software, preferred.
• Good Microsoft Office Skills, with Excel skills at "Intermediate" level.
Knowledge, skills, abilities and personal attributes
• Detailed and accurate 
• Organized 
• Good problem-solving capabilities
• Good computational and analytic abilities
• Action oriented in driving to meet deadlines
• Excellent attendance
• Ability to work independently, while working as a member larger department team
• Possess a high degree of professionalism and executes duties in an ethical manner
Apply online, e-mail your resume, call and leave message or text us for more information - See apply buttons
EOE/M/F/Vet/D
kxsrmosccymj
305673051